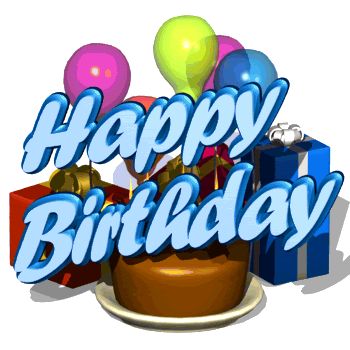 Happy Birthday To Me. Hehehehe. Naddy and Kak Zia. Ni lah countdown nye. Huhuhuhu. Bukan countdown untuk ehem-ehem ek Kak Zia. Alhamdulillah TUHAN tambah lagi satu usia aku. Alhamdulillah sebab aku masih lagi dapat menghirup udara segar di bumi Allah ni. Semoga aku panjang umur dan di murahkan rezeki serta mendapat jodoh yang baik. Insyaallah.
Semalam aku tak boleh tido sebab aku dah bantai tido pukul 10 sampai pukul 11 lebih. So, kesudahan nye, ini lah aktiviti aku malam tadi. Siap sepasang baju adik aku. Selalu nya aku siap jahit mesin je. Aku sembat hari lain. Tapi, semalam mood rajin aku ade. So, aku siapkan sekali ngan sembat. Last-last tido pukul 3 lebih. Pukul 5 pagi bangun sahur and tak tido dah lepas tu. Lepas borak-borak ngan mak aku, terus siap-siap pegi keje.
Ni workstation aku kat rumah. Hehehehe


Kepada member-member ofis aku semua, thanks for the lovely card. I really appreciate it. Tak lupa jugak kepada kawan-kawan aku yang bagi ucapan dalam Myspace, friendster, email, sms and call. Terima kasih banyak-banyak atas ucapan selamat hari lahir.